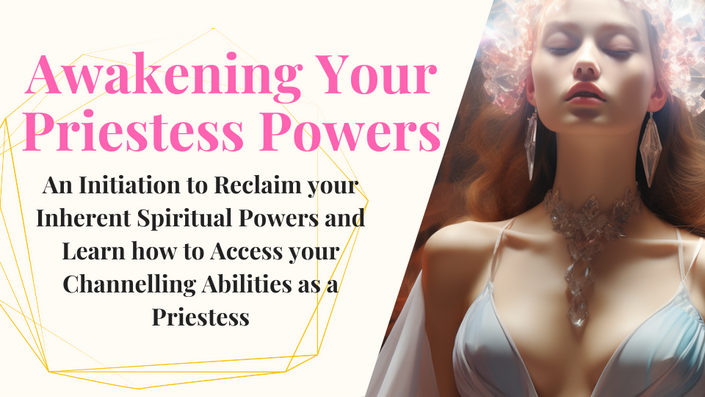 Awakening Your Priestess Powers
Mother Earth is Ascending and She is Calling her Priestesses to Rise Now.
Many spiritual women like yourself are feeling a strong pull from their higher self to connect deeper with their spiritual abilities, such as energy healing, reading past lives, channel with guides, light language, light codes and much more.
Channelling is a skill that you can learn and practice. It is important to know techniques about how to start channelling, protection protocols and how to work with your innate abilities.
This course is for women who are interested in learning *How* to Channel or work with your own spiritual abilities as a priestess who is passionate about alternative healing and self empowerment.
It's time to tap into your inner wisdom and connect with the divine through channeling. Whether you're a beginner or have some experience with channeling, this course will help you deepen your practice and develop your skills further.


In this course, you will learn:

- How to find your path as a priestess by learning about the 6 Divine Feminine Archetypes
- How to Build a Powerful Priestess Altar
- How to Prepare for Channeling by activating your Spiritual Powers
- The Differences between Spiritual, Astral and Energetic Protection - And how to strengthen each of these areas.
- How to Access your Akashic Records to Activate more Gifts and Abilities for healing, light body activations and accelerate your practice as a Priestess of Light
- How to Facilitate healing using Light Codes such as the Golden Phoenix, Pink Magdelene Rose
- Activate your Light Language to Open and Heal an Energy Center, such as the Heart Chakra

By the end of the course, you will have a deeper understanding of channeling and how to use this powerful tool to connect with the divine and access your own spiritual abilities.

Join us on this transformative journey of self-discovery and spiritual growth.
Your Instructor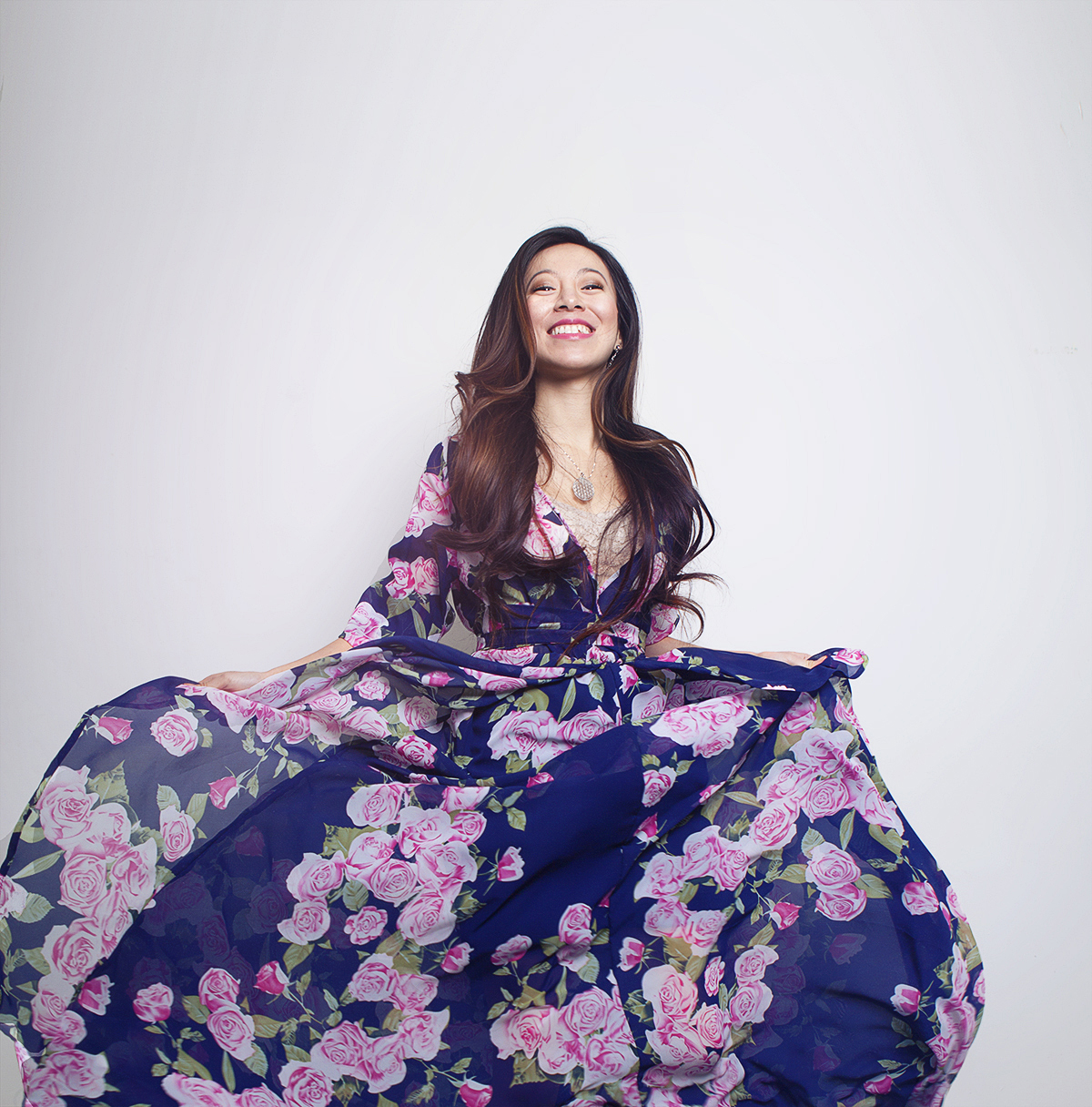 Hi, I'm Tiffany! I am a Master Teacher with 8 years of experience teaching all things channelling, such as light codes, light language, channelling with guides, akashic information, energy healing and much more. I am the founder of My Inner Temple, New Earth Alchemists Academy, and High Priestess Ascension Academy. I am a certified meditation, Kundalini and chakra facilitator, Reiki Master level teacher, certified completion process practitioner, Tao Divine Healing Hands Healer, Ayurvedic Lifestyle Consultant, Thai Yoga Massage therapist. I have led thousands of classes to students all over the world. I have 500k views and 14k+ subscribers on my youtube channel. I have been invited to teach in many well known events and podcasts such as Channeling Now, Wisdom from North, Soul Movement and much more.
Frequently Asked Questions
When does the course start and finish?
The course starts right after your purchase, you can go at your own pace.
How long do I have access to the course?
After enrolling, you have life time access to this course across any and all devices you own.