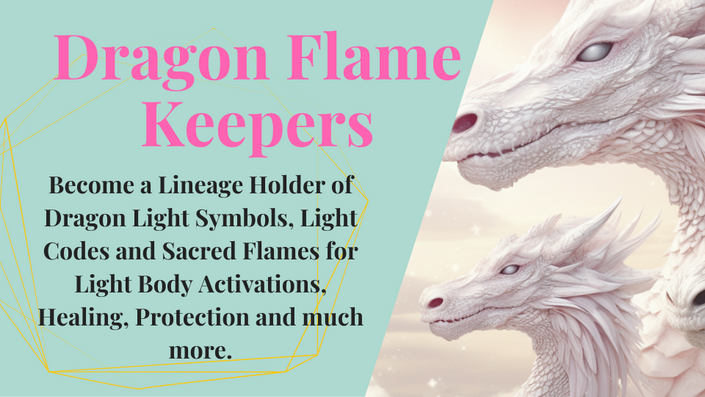 Dragon Flame Keepers Level 1 - The Eternal Light Codes of Ascension
Working with Dragons for Grid Work, Healing and Light Body Activations
Start my Training Now
The Power of the Dragons of Light Activates in you Now.
Have you been feeling a higher calling to work with light beings such as the Dragons?
Many souls are being guided to work with ancient and powerful spirit guides, among them, the Dragons.
There are many ways to work with Dragons, and in truth, the vastness of their reach and wisdom cannot be describe with words. Their love, power, strength, healing and teachings, can be felt in our hearts and souls.
Walk into the Path of Ascension and become a Dragon Flame Keeper.
In this level 1 training, you will be guided to connect with your dragon essence and work with your dragon guides at a deeper and empowering journey.
You will learn Dragon Light Symbols, Dragon Light Codes, Dragon Flames for self healing, light body activation, grid working, and spiritual, energetic and astral protection.
Who is this course for?
- Dragon Kindred Souls who wish to embody their Dragon essence as a healer, channeller and lightworker.
- You want to remember your lifetimes as a Dragon, or Working with Dragons
- You want to learn how to work with the Dragons as a Light Codes Keeper
- You know it's time for you to expand your spiritual abilities, you know you want to use your abilities to help people heal and connect to the spiritual realms
- You are a kind and loving person, but you are having trouble expressing your power. You want to release habits in your life such as people pleasing, overthinking, to feeling fully grounded in yourself to command positive manifestations in your life. In other words, the dragon medicine/frequency can really be helpful to you right now!

- You want to expand and grow, make a difference in the world and pave the way to a better world.
- You feel drawn to exercise your innate power in a balanced way. You understand that you can honour your truth, and let others honour their truth.
- You feel that Speaking your Truth has to be balanced by love and wisdom.
- You honour both the shadows and light within you. There is no bypassing, you learn to love your vulnerability, and you also love your light.
- These values resonates with you: Service to Others, Sovereignty, Righteous to Protect the Pure, Faith in the Benevolence Force of the Universe, Simplicity, Grace, Humble, Humor, Wholesomeness, Fulfillment, Love for Nature, Honour
What is included:
- You will have life time access to the course materials. Scrolling down to the Curriculum section, you can see the modules and class topics.
- You can join the LIVE sessions on Fridays at 10:30am EST, zoom links will be sent to you. All sessions are recorded so you have access to them.
- Certificate: Upon completion of this course, you will receive a Certificate of Completion.
Got Questions?
Please feel free to contact me at: https://www.highpriestessascension.com/contact
Your Instructor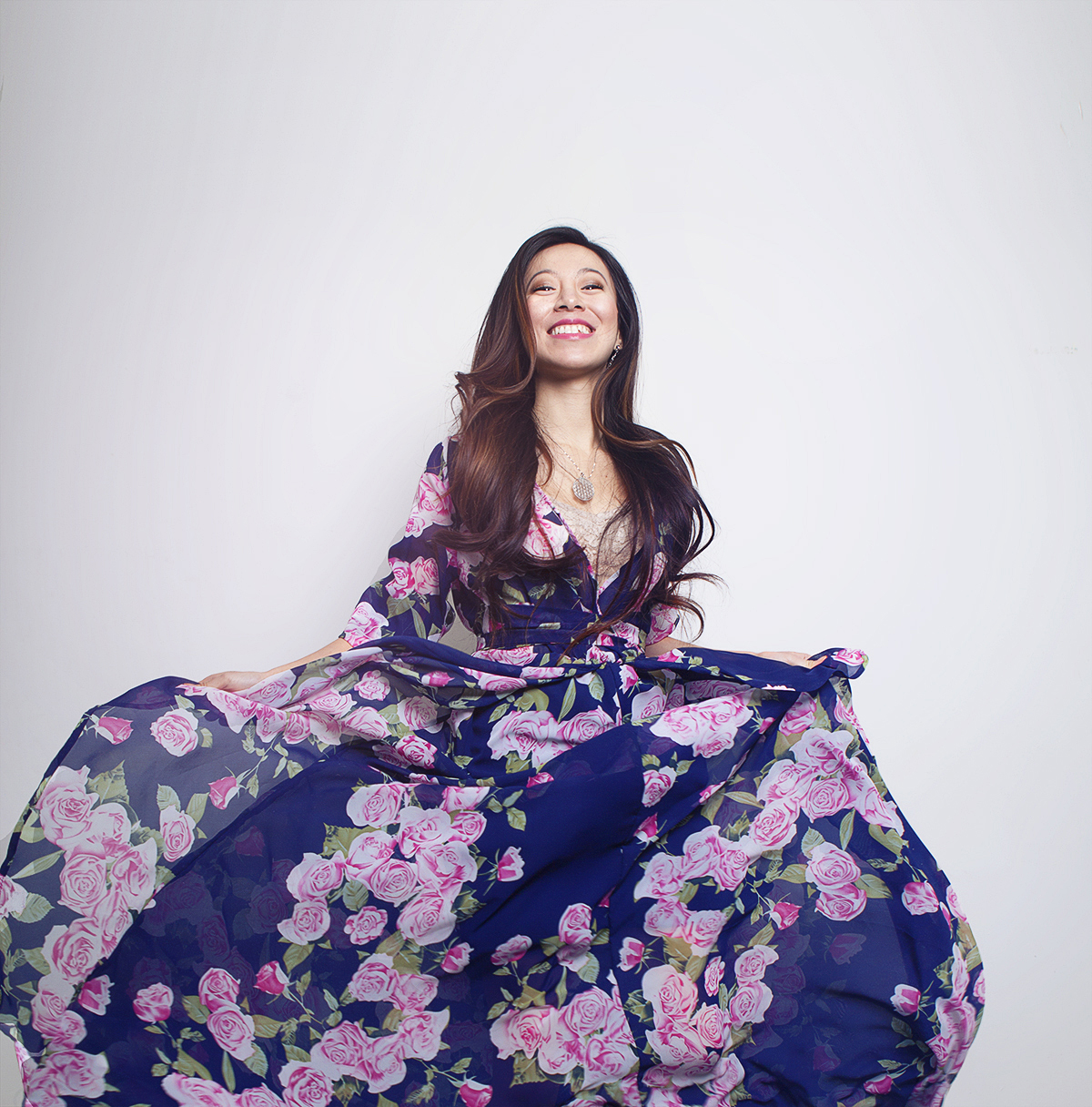 Hi, I'm Tiffany! I am a Master Teacher with 8 years of experience teaching all things channelling, such as light codes, light language, channelling with guides, akashic information, energy healing and much more. I am the founder of My Inner Temple, New Earth Alchemists Academy, and High Priestess Ascension Academy. I am a certified meditation, Kundalini and chakra facilitator, Reiki Master level teacher, certified completion process practitioner, Tao Divine Healing Hands Healer, Ayurvedic Lifestyle Consultant, Thai Yoga Massage therapist. I have led thousands of classes to students all over the world. I have 500k views and 14k+ subscribers on my youtube channel. I have been invited to teach in many well known events and podcasts such as Channeling Now, Wisdom from North, Soul Movement and much more.
Course Curriculum
1. Entering the Portal
Available in days
days after you enroll
2. Working with Dragon Light Symbols
Available in days
days after you enroll
3. Working with Dragon Light Codes
Available in days
days after you enroll
Frequently Asked Questions
How long do I have access to the course?
After enrolling, you have life time access to this course across any and all devices you own.
Fellow Dragon friends, if we have met before, welcome! If this is the first time you have landed here, welcome to you too!

I have always have a deep connection to Dragons. My Chinese Zodiac is Earth Dragon. I have known for a long time that my elemental soul has a deep love for these beings of light. I work with Ascended Beings such as Arcangel Michael, and Mother Kuan Yin, Seraphims of Love, Light and Ascension.
It is part of my mission to share with the world that we are beings of light and we have light beings that teaches, guides and support us on our mission on Earth, we are not alone!
It's also a part of my mission to Reclaim the Dragon Frequency! As with all things in this universe, there are service to self, and service to others beings. I am here to bring the love, healing and teachings from the Dragons of Light who are service to others, who wish to empower us and bring in these dragon codes to help Mother Earth ascend.
Being a Master Teacher of light codes, light language has been so fulfilling. I wish for you to feel this light and live powerfully as a dragon flame keeper! It would be my honour to work with you!
To learn more about dragon guides, please feel free to check out this video I made about some common dragon spirit guides! It has 14k views, it means we are not alone and there are many of us who have dragon essence within us!
To sample my style of teaching, I've taught this Dragon Light Codes Workshop, free to access here: