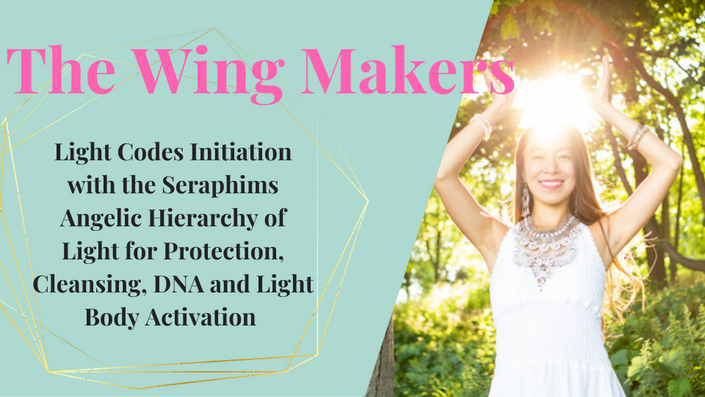 The Wing Makers - Light Codes Initiation with the Seraphims
Light codes are the universal templates of the universal mind, cosmic heart and divine mother, father. Many old souls have learned about light codes through their akashic (past lives) and multidimensional selves.
Light codes can be experienced in many ways such as:
Seeing colours (swirling, pulsating, flashes)
Seeing shapes and geometric shapes
Hearing vibrations
Passage of language or sounds spontaneously expressing from your voice
An angelic being 'gifting' you something, like a flower, a crystal, a flame
Light codes works to positively imprint an energy signature into your consciousness and DNA, thus having these benefits:
Activating your etheric DNA
Trigger remembrance of Akashic Records
Tune into the collective consciousness
Receiving a pulse of inspiration to create and channel
Work closer with angelic beings or guides
Becoming more skilled as a healer
Amplify the power of your existing spiritual gifts
There are many forms of light codes, the 5 most common light codes are:
Protection
DNA Light Body activation
Access Akashic Memory
Grid upgrades
Collective Downloads
Some other forms of codes are Void codes, Sigma Codes, Elemental Codes, Swan Codes and more.
The essence of this course is to invoke THE WING MAKER in you and to work with the angelic dragons Seraphims
Seraphims are the guardian of many pure and high frequency light codes. They work directly with the 144 elects to bring fourth the current Aria Template on Earth. The 144 consciousness is accessible to all soul should they decide to answer the clarion call of the Seraphims. To answer this call is to bring the Christo consciousness, Celestial Templates, Seraphim Light Codes, onto the collective grid line. It is to share the teachings of the Ancient Ones, 144 Seraphims, the Melchizedek Order and it's many branches to help Gaia reach her divine destiny as a celestial sphere.
Hence the symbol of the angelic dragon with the PEARL. For the pearl signifies the essence of all templates integrates as one, the ARIA.
In this journey, you will:
Go through a 7 day initiation journey to prepare your soul, heart, mind and body for this divine activation with the Seraphims
Learn how to connect and work with the Seraphims of the Angelic Hierarchy of Light
Receive 16 Light Codes activations to be Healers, Keepers, Messengers or Beacons of these codes
This course is suitable to any soul who wishes to help humanity and mother Gaia, or simply wants to receive these light codes for their own spiritual journey.
It's time to awaken the master in you, may the WING MAKER in you RISE in this now.
How long is the course?
This course is self paced, we suggested giving yourself about 3 months to go through this journey and receive one Light Code Activation each week so that you give yourself time to integrate each code.
What is the energy exchange?
Regular $144 Canadian Dollars

Sliding Scale available, please feel free to contact teacher Tiffany at [email protected]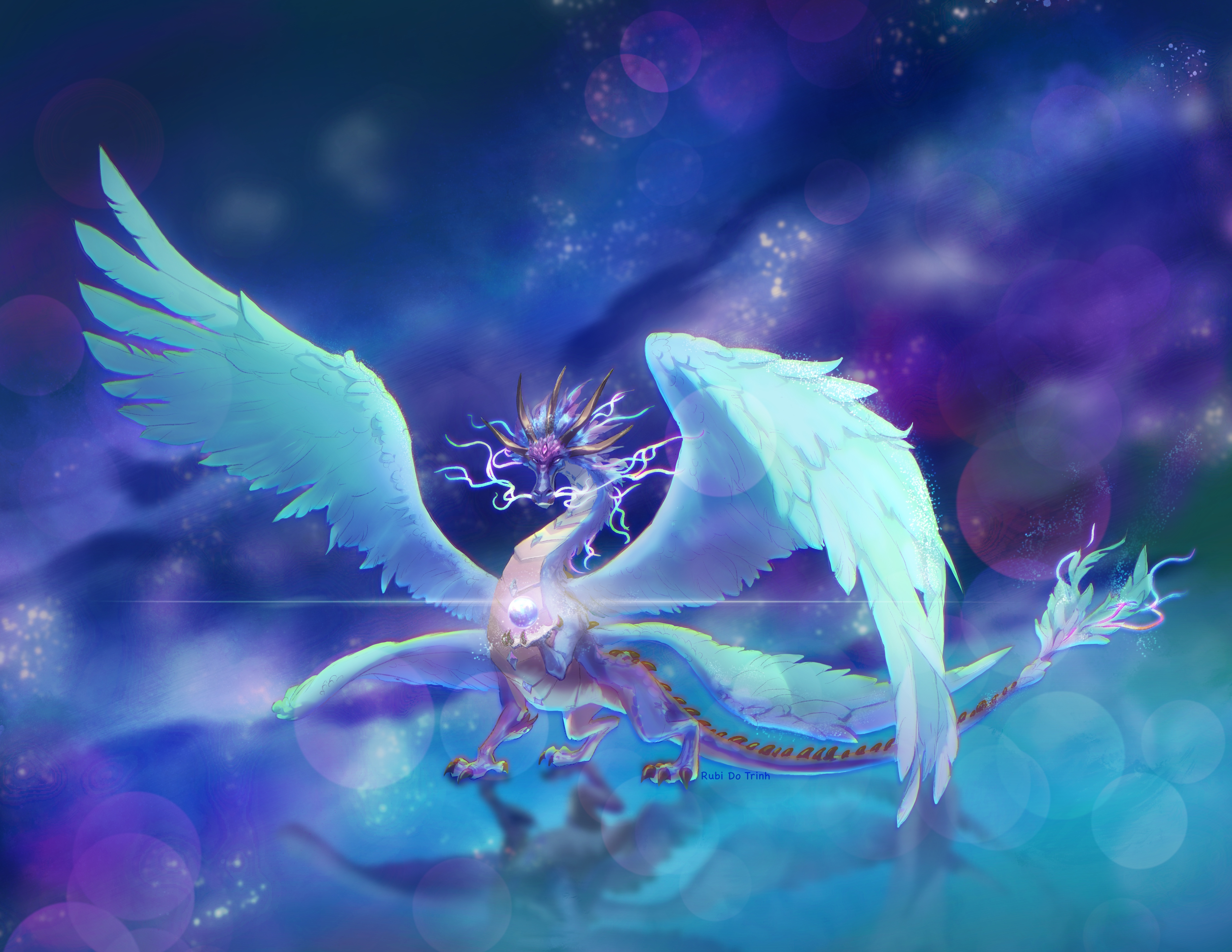 Thank you to talented and beautiful soul Rubi for channelling this Seraphim digital painting for the frequency of this course! Channelled Artwork by Rubi Do Trinh. https://www.rubidotrinh.com/ Visit for commissions and channelled artwork services.
Your Instructor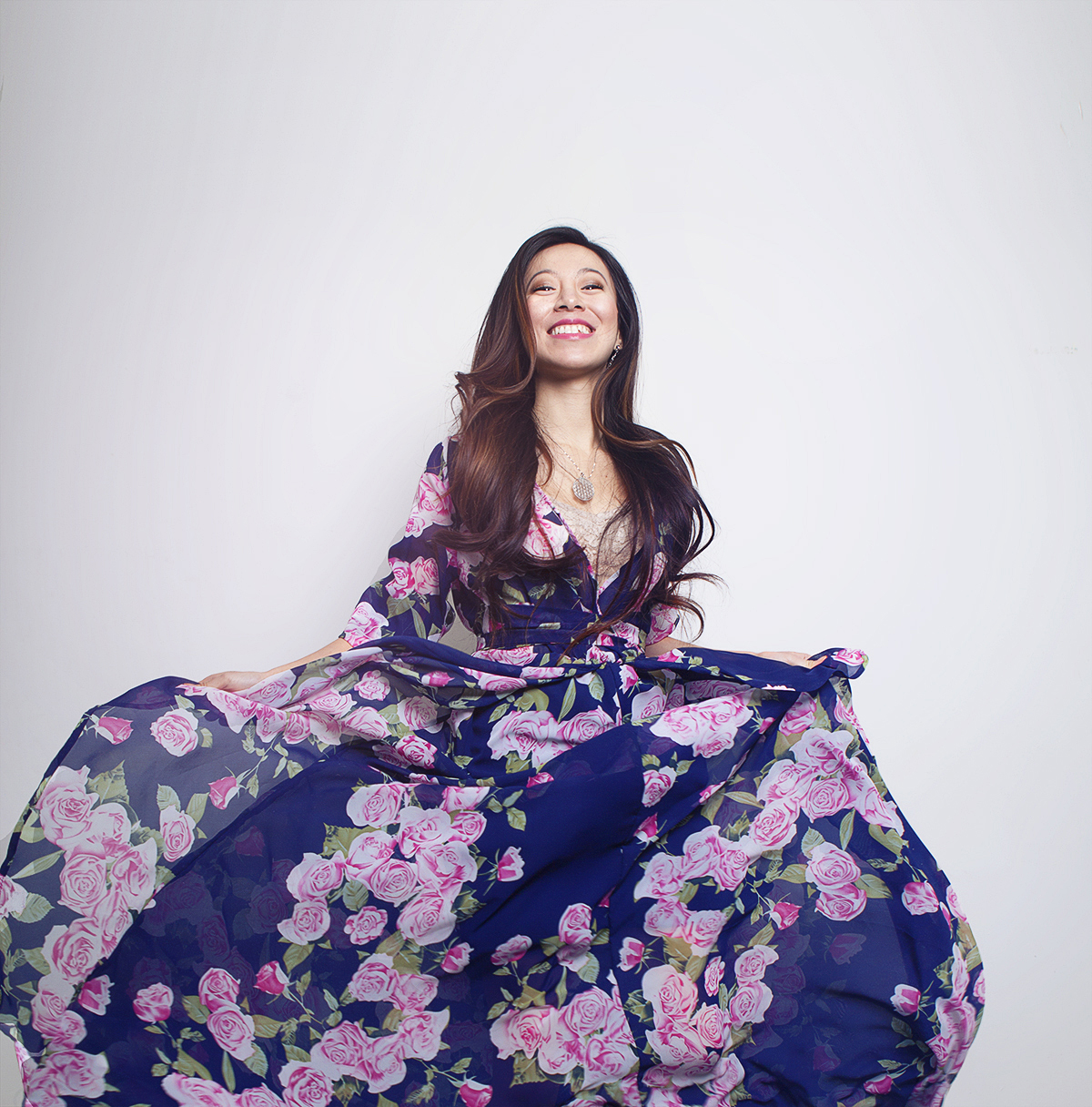 Hi, I'm Tiffany! I am the founder of My Inner Temple, New Earth Alchemists Academy, and High Priestess Ascension Academy. I am a certified meditation, Kundalini and chakra facilitator, Reiki Master level teacher, certified completion process practitioner, Tao Divine Healing Hands Healer, Ayurvedic Lifestyle Consultant, Thai Yoga Massage therapist that uses many modalities to release inhibiting fears and emotional pain caused by past experiences. I have led 250+ successful and valuable conscious workshops, healing events, courses, retreats, and webinars every year to share with my community in everything that helps us heal and be empowered. I specialize in energy healing, alchemy healing and facilitating your soul light journey to find your inner truth.
Course Curriculum
Chapter 1
Available in days
days after you enroll
Frequently Asked Questions
When does the course start and finish?
The course starts now and never ends! It is a completely self-paced online course - you decide when you start and when you finish.
How long do I have access to the course?
How does lifetime access sound? After enrolling, you have unlimited access to this course for as long as you like - across any and all devices you own.
Tiffany, why do you charge for this course?
There is an energy exchange fee because it takes a lot of energy to hold space for a group of students over a long period of time. I honour my teachers for their energy, knowledge and time and I hope that my students would do the same for me too.

And also most of us don't take free stuff seriously. The money that I earn I spend the wisely and often give back to charities, and support other lightworkers businesses. I live very humbly and honestly I worked so hard to release my abundance blockages, I don't feel we need to bind ourselves in lack mentality. I stand for lightworkers being abundance while embodying their soul purpose, bringing joy, healing and empowerment while feeling fulfilled.
I think my fee is affordable to most households. It is an investment, a student can pay a one time fee, and start offering sessions to make their investment back.
If you are really set on this course but can't honor the full fee, you are welcome to contact me at [email protected]
We will move into a money free new earth, but in the mean time, we need to utilize money as a form of resource and tool.
Repeat after me: I am a divine child of the cosmic universe, abundance is the state of my natural being!